Welcome to the Bangkok Meditation Circle of Self-Realization Fellowship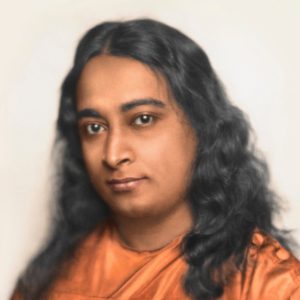 "Everything else can wait, but your search for God cannot wait."
    Paramahansa  Yogananda
Bangkok SRF Meditation Circle is composed of devoted members and friends of Self-Realization Fellowship, a worldwide nonprofit organization with international headquarters in Los Angeles, California.
Self-Realization Fellowship was founded in 1920 by Paramahansa Yogananda for the purpose of disseminating Kriya Yoga, a definite scientific technique for attaining direct personal experience of God. Through its worldwide service and teachings, Self-Realization Fellowship seeks to awaken greater understanding of the harmony underlying all true religions, and a fuller expression in this world of the love that unites all people when they realize their oneness in God.
As an introduction, we suggest that you read Paramahansa Yogananda's Autobiography of a Yogi. Copies of this spiritual classic are available in public libraries and bookstores worldwide.
The Thai version entitled อัตชีวประวัติของโยคี is now also available at leading bookstores in Thailand and both Thai and English versions are available at the Meditation Center.
"One book in particular stayed with Steve Jobs his entire life...Autobiography of a Yogi, the guide to meditation and spirituality that he had first read as a teenager, then re-read in India and had read once a year ever since."
– Huffington Post review of Steve Jobs, by Walter Isaacson
For information about meditation and the teachings of Paramahansa Yogananda, please go to www.yogananda.org
---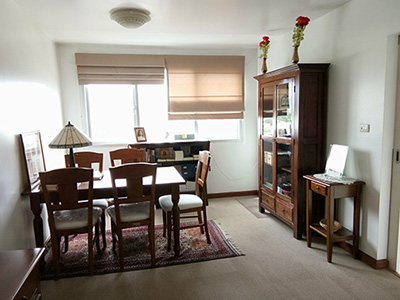 Bangkok Meditation Circle Center at Condo One, Lard Prao Road Soi 15 If you would like to come for the first time, please call 089-145-7730 to make an appointment in advance.
Read more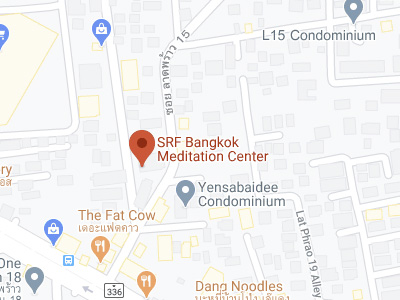 If you have any enquiry, please contact us
Read more
COVID-19 Situation
In global support to reduce the spread of the COVID virus, the Bangkok meditation circle has cancelled all group meditations until further notice. We encourage you to continue participating in group meditations via SRF online meditation services by visiting
http://srfonlinemeditation.org